We love the period between late summer and early fall, especially with all of the produce that's available. There are so many delicious flavors and colors, from sweet peaches to earthy beets. Salads are the perfect way to use these fresh ingredients and create a healthy meal. Here are three of our favorite salad recipes that we love to eat during this time of year!
We love this salad for its fresh greens, corn, and basil. It's relatively quick to prepare and can be eaten for brunch, lunch or dinner! Here's the recipe.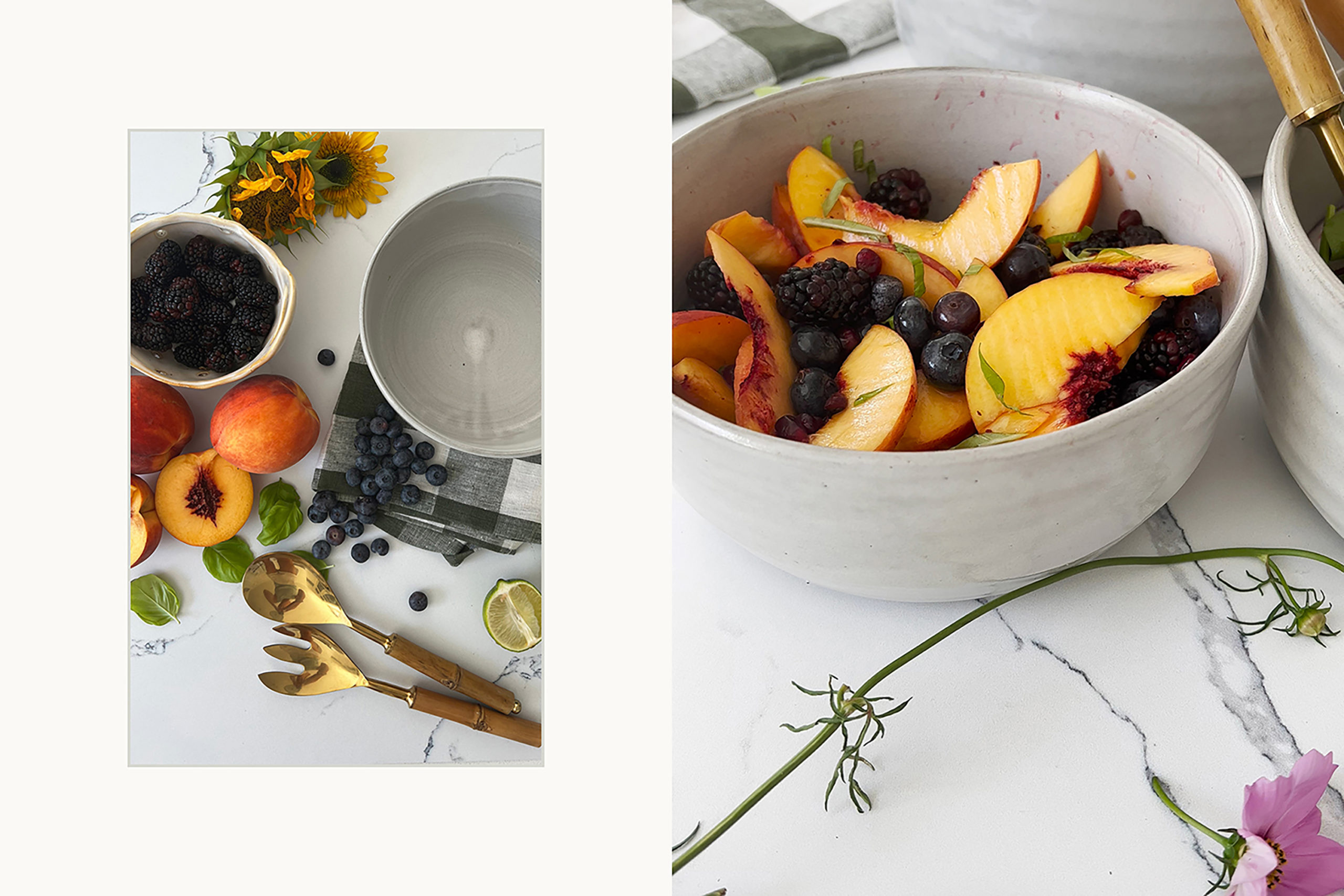 Peaches are the star of this recipe, and their flavor is elevated to a whole new level with basil and lime. We love to serve this one as a side dish or as a dessert. Here's the recipe.
This salad is great for gatherings because it's AIP, paleo, Whole30 and vegan! Everyone will be able to enjoy this flavorful salad with creamy avocado, earthy beets, and sweet and tangy citrus. Find the recipe here.
Watch Kirsten prepare all of these salads on our Instagram!